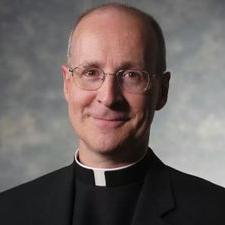 This is a rebroadcast of a conversation I had with Fr. James Martin in 2017.
Fr. Martin is a Jesuit priest, editor at large of America magazine, and bestselling author of such books as  Jesus: A Pilgrimage and The Jesuit Guide to (Almost) Everything. He has appeared on many major radio and television networks, ranging from NPR's Fresh Air to Comedy Central's The Colbert Report. Before entering the Jesuits in 1988, Father Martin graduated from the Wharton School of Business and worked for General Electric for six years. In 2017, Pope Francis appointed him to be a Consultor for the Vatican's Secretariat for Communication.
In this episode, we talk about his latest book calling for the Catholic church to be more welcoming of LGBTQ Catholics, how he responds to those who criticize his writings, and what spiritual practices keep him grounded. I hope you enjoy it.